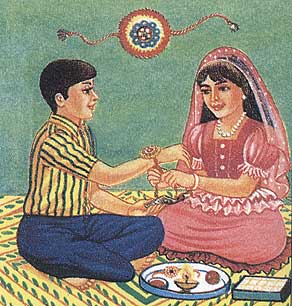 DHL has launched a new service targeting Indian consumers -- the Rakhi Express. Raksha Bandhan (which this year is on August 9, I believe) is a holiday where sisters give little gifts, such as sweets, to their brothers, and wrap the rakhi (something akin to a string bracelet, though that doesn't really capture the meaning of the object) ceremonially around his wrist.
I'm always interested to see the ways global companies attempt to cater to "unfamiliar" markets. DHL seems to have learned from McDonald's, which has excelled by tailoring their menu to Indian tastes -- no beef, but innovations such as the "McAloo Patty" and the "Shahi Chicken McCurry Pan."
This is the second interesting service that I've seen from DHL -- earlier, I posted on a offer for corporate clients to send Alphonso mangoes abroad.
Tags: rakhi, raksha bandhan, India, DHL, McDonald's, service, globalization
Powered by Qumana